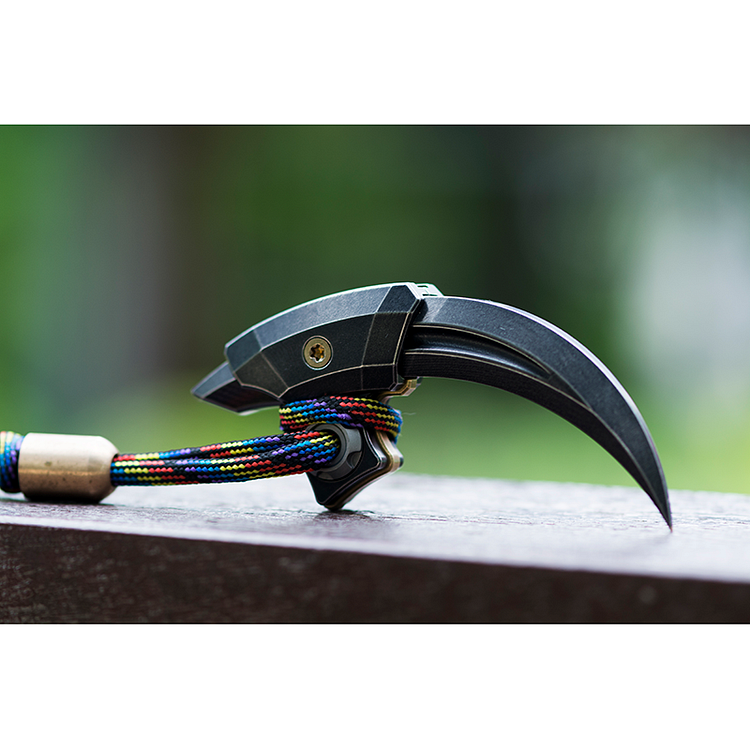 Our designers constantly explore the possibilities of titanium, creating innovative products that push the boundaries of design. This particular creation is a truly unique piece that defies categorization.
Introducing our titanium men's jewelry collection. These pieces showcase the exceptional craftsmanship and distinctive style that sets them apart from traditional jewelry.
Here comes the Alien- Titanium Digging Tool
It beats any bear claw pendant!
Alien surpasses all, whether natural or man-made. Its lifelike claw shape is intricately crafted using advanced 3D CNC machining. With eight CNC machined surfaces on the front part of the claw, it boasts an extraordinary level of detail. The addition of a fuller enhances its three-dimensional and distinctive appearance, making it truly exceptional.
These pieces defy conventional categorization, allowing you to define their purpose based on your personal style and creativity. Discover the limitless possibilities yourself!
The Alien is born from our passion for pushing the extreme of CNC machining. This luxury pendant is designed to captivate and intrigue. Whether worn as a necklace or attached to your keys, it exudes a modern, wild, and exotic allure.
The inspiration
We wanted to create a jewelry for men, but not too boring like the rings, necklace, bracelet, etc.
We want something that represents the power and wildness of a real man.
This CNC machined pendant not only serves as a captivating decoration but also doubles as a versatile tool for everyday tasks. From opening boxes to prying and even digging, the Alien is designed to be your trusted companion in meeting daily challenges head-on. Embrace its fusion of power, style, and utility, and unleash your inner wildness.
How does the name come?
Well, you can tell from this angle :)
The name "Alien" was chosen to capture the essence of uniqueness and otherworldly appeal embodied by the product. Just like an alien creature, this item stands out with its extraordinary design and distinctive features that set it apart from the ordinary. The name represents the unconventional nature and captivating allure of the product.
Modular Design
It can be easily disassembled and reassembled, allowing for convenient maintenance or simply for the enjoyment of exploring its inner workings.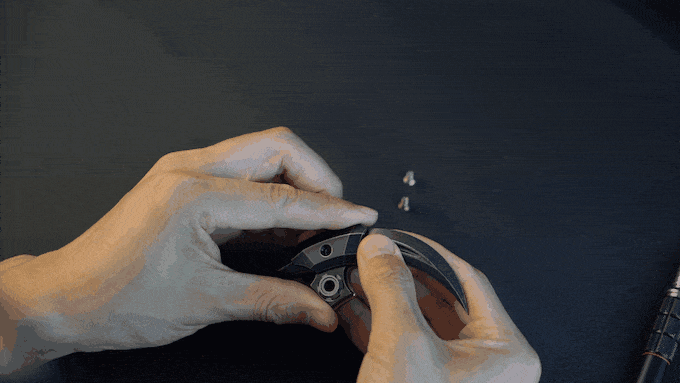 Functions:
While its unique appearance may catch your eye, this EDC tool is not just designed for aesthetics. It is highly practical and versatile, serving as a reliable tool for various occasions. Its functionality extends beyond its striking design, making it a valuable companion for everyday use.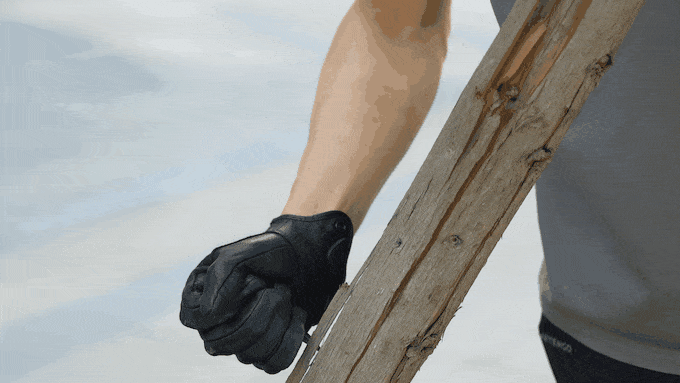 Feel free to find your best way to use the tool.
Specifications:
Material: GR5 titanium + Brass

Length: 95mm( 3.74 Inch)

Max Width: 4.5mm (0.18 Inch)

Weight: 74.02g