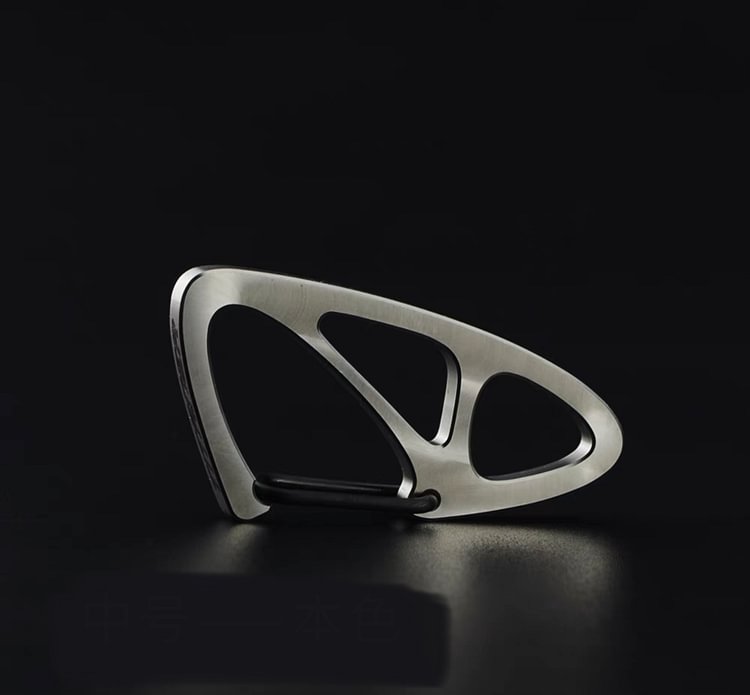 The Wings Carabiner draws its inspiration from the elegance of a butterfly. Its unique design resembles the graceful shape of butterfly wings, while its robust manganese steel spring ensures the secure attachment of your keys. With its divided area, you can easily organize multiple keyrings on a single carabiner.
Made from Titanium
Crafted with titanium, the carabiner features lightweight, non-magnetic and quick hang-release. It is more durable, corrosion and high temperature resistant compared with using other material.
High-Quality DLC Spring
High-quality DLC spring designed with the whistle , boasts full elasticity, which offers a powerful press to ensure a secure attachment of your keys.
Exquisite Appearance with Divided Areas
The carabiner features an exquisite appearance like a butterfly. And with the divided areas, it effectively organize your multiple keys orderly.
Specifications