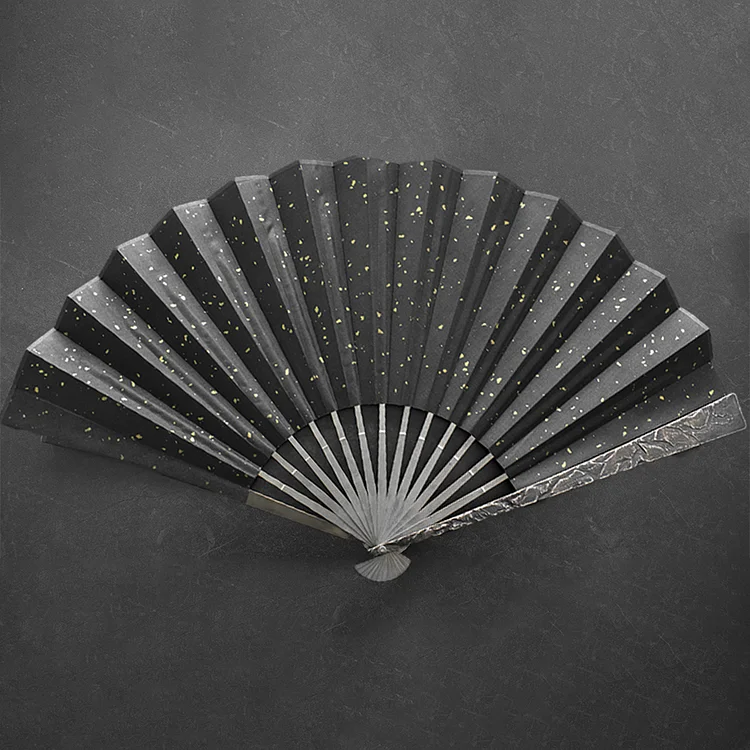 Story
Dear Backers,
Glad to meet you this soon.
We can't wait to share our latest design to you -- 不染 Titanium Folding Fan
But before we go any further to introduce our new titanium folding fan, I'd like to restate our brand to your guys, in case some new friends are not familiar with our brand.
We are TITANER. We have been designing and producing all kinds of titanium EDC gear for over 10 years.
Our products and brand have been highly recognised by a small group of loyal customers through all these years. We design, produce by high precision CNC machining with one of the greatest material, titanium. We really want to make a difference in this field and make each of our products special, useful and long-lasting. It is our vision to make the heirloom quality products.
Proudly introducing the brand new Titanium Folding Fan, 不染.
In case you wonder, it's a Chinese name and it means unstained. The folding fan is made from solid titanium sheets, so it doesn't change it's shape or finish, nor will it rust or corroded by acid and base, so we gave it a name like that.
The Titanium Folding Fan we are going to introduce is actually something we really want to created long time ago. But As we really want to make it perfect and to be honest, it took too much time just doing the prototypes, that's why it took so long for us to bring it to life.
We know there are lots of people who loves folding fan and eager to own a special and long-lasting one. For this reason, we want to make a design that really make the difference.
Therefore, we spent lot of time and efforts to design, test, improve, test, over and over again.
We can't really tell you guys how excited we are about the born of this fan. The first step of making a great product is to love it yourself first . And every member in our group loves it. In order to make it much more precious and special, we decide to make it a limited edition and super exclusive. So they'll be only produce one batch. If you like it, back it now as we won't be making them all the time. It's a now-or-never design.
Ultra-light, Super Solid, Exquisite Appearance, Breakthrough Design, all those features make the folding fan an absolute attraction that no one could reject.
The original idea was born in 2020. In order to protect the breakthrough design idea, we applied for the product appearance patent at that time, and obtained a patent certificate. Furthermore, we invited dozens of friends to do the internal testing, and provide feedback to us to improve the product from every aspect. After collecting all the feedback, we updated the designs, and then we started the campaign on Kickstarter. Let's see what we have done to make this folding fan unique and irreplaceable.
1. Big fan bone
We did the bending process on the production process of the big fan bone to make it look more exquisite. And we improved the stone wash process and longer the wash process time to make the surface more smooth so that we can get the most comfortable holding experience. Pic 1 shows the asymmetry design, PIC 2 shows the big fan bone slope, PIC 3 shows the updated fan nail.
2. Small fan bone
We thinned out the small fan bone and added several times of heating process in the production process to gain the toughness and at the same time reduce the weight.
3. fan nails
Change the traditional way of hanging the pendant by making the fan nail more flat. Much more easier for people to change the pendant, meanwhile, it looks so elegant and exquisite.
4. Fanning material
We upgraded the fanning material from fanning paper to silk cloth. Durable, waterproof and not easy to wear and tear.
Breakthrough Design:
In order to make this folding fan more handy and comfortable to hold, we have down the weight to 177g, nearly the same weight as 3 eggs. Therefore, you won't feel any burden when you fanning. And we changed the structure to transfer the fan nail from circle to triangle. It looks really stunning. Furthermore, we thin the top of the small fan bone, you will find it is really handy when you use it, you may not know why, but this is the reason. And in order to make it look extremely neat, you will find the bottom of the fan is extremely flat. Believe me, It not easy. But we nailed it!
And we did lots of design on the big fan bone, you will find it the asymmetric design when you close up the fan. It looks just like a piece of art!
Let's go with details of the design to feel how good this fan is!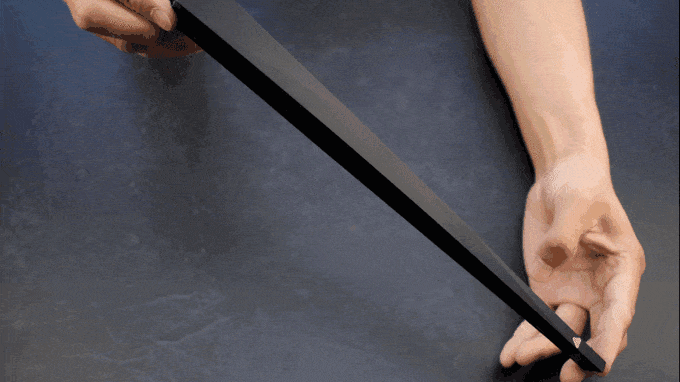 Weight: only 177g(11.8in)/209g(13.4)
-- Big Fan Bone Slope
-- Flat bottom
-- Triangle Fan Nail
-- Thin Small Fan Bone
-- Thin Small Fan Bone
-- Decoration & Fanning & Functional Hand Fan
As we've mentioned in the very first part of this project, this is a limited edition. We will make every folding fan engraved with it's special mark number. Each fan is with a unique serial number and will be shipped to backers randomly. The logo and serial numbers are hidden on the inside of the one of the big fan bone will be covered by the fanning.
Titanium is well known for its properties of lightness, strength, and high-corrosion-resistance, but it is not so well known that there are other properties and what they are really capable of. Titanium is a 'new' metal that was discovered in 1790 and started to be produced industrially in 1948 after a long period of maturation since its discovery. Because of its bountiful reserves and excellent bio-friendly feature, titanium is a material friendly to the environment and humans. Through research and development this material has been revealed with nearly infinite possibilities one after another.
We make titanium products with the vision to bring sustainable products that help cut the need for other un-recyclable material in nature. All of our products are made to last. We wish our customer could enjoy the items we made and use it as long as possible.
It is a folding fan, but it is not only a folding fan. You can also use it as an EDC tool.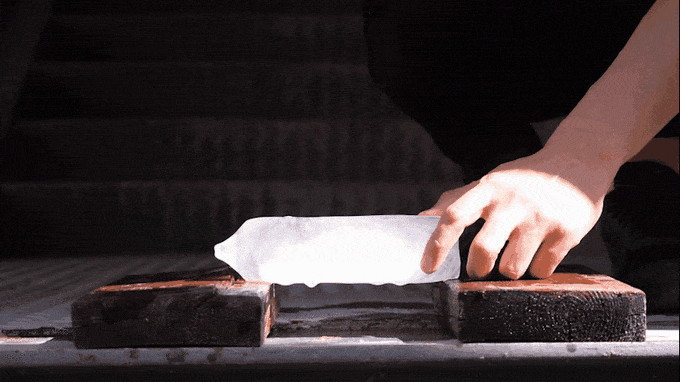 Designed and manufactured to be strong, resilient and long lasting for wherever your adventure takes you to.
Please don't hesitate to contact us for any question, our customer service team will reply you within 1 working day. And don't worry about the quality of product and after-sale service. Customer satisfaction is always our priority.