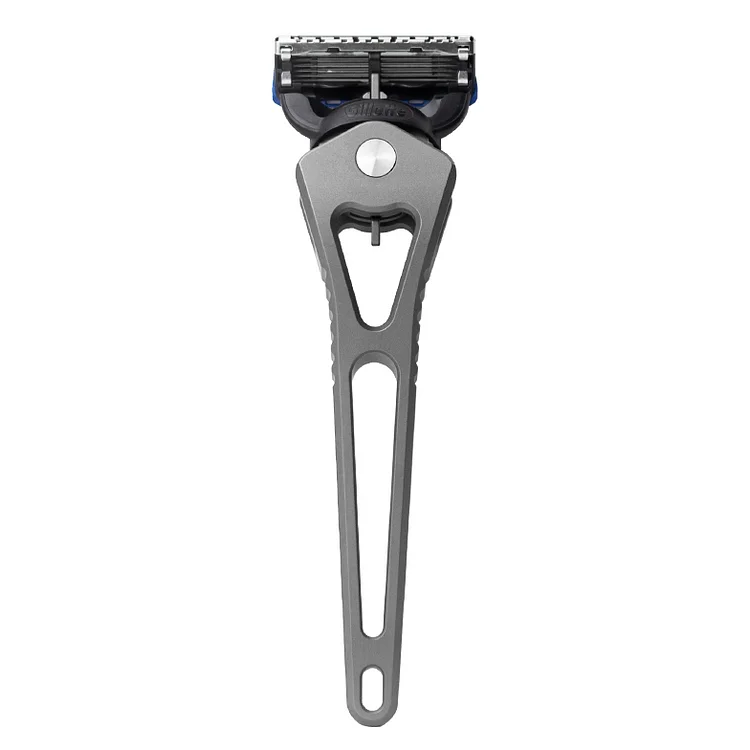 Hello Dear Backers :
Following several successful campaigns, we now feel extremely motivated and inspired to reach for the stars. The support we have felt is quite beyond our imagination.
We want to grow and improve and innovate even more to design useful items for you and your family. So today one of our most talented designers would like to introduce a one-of-a-kind Titanium Razor.
Our design leader had designed many products throughout his life, but none of them were designed specifically for his father. He wanted to thank his father for the good memories and countless teachings. We were all moved by what he said. So here comes our latest design -- The Titaner Titanium Razor, a tool designed uniquely for the special men in our life.
Let's introduce the Titanium Razor Even though this idea was born more than a year ago, the manufacturing of a Titanium Razor is a real challenge. Over the past year we adjusted, designed, produced, tested, re-designed, and tested again. So we must limit the production to only 999 models with an exclusive 99 being the "Hand-Carved Versions". You are free to choose between "The Classic Version" or "The Limited Hand Carved Version"
Every Razor will be engraved with it's unique limited mark number which will be from 001-999. This number is hidden on the inside of the handle.
-- Bionic Design
Redefine the movement of the Razor by re-modeling the head.

Redefine the balance between durability, precision, and comfort.
It took us nearly two years to make a Razor that could be used for several lifetimes. Something that could be passed down from father to son. Our challenge was to make a Razor like nothing we had ever seen before. An invincible Razor, made of Titanium that could out last anything that could be made today. I am happy to report, I believe we have nailed it!!!
In order to gain the smoothest and most comfortable shaving experience we needed to improve the traditional connection between the handle and the head. The link between the rotating head and the blade holder is floating, while being reinforced with superior build quality. This designs means that it is super easy to clean and store.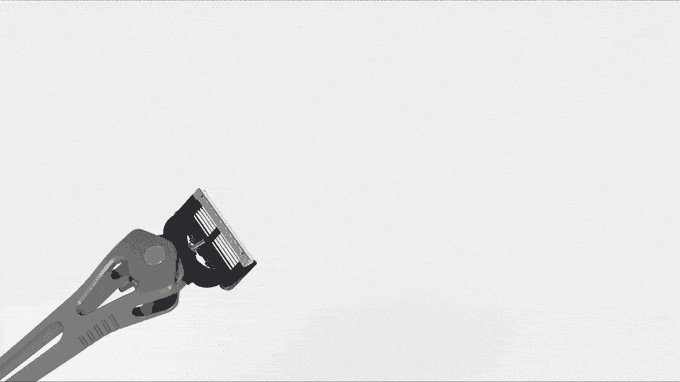 Here are the only parts we used in our TITANER Razor.
The 2 rotating pins inside of the Razor base is especially difficult to produce. But we insisted on adding it to make the movement of the Razor head exceptionally smooth. We overcame all the difficulties and tested it countless times to make sure it would perform and last. To keep the design clean and stylish we hid the rotating pin inside the body of the base.
Swing in 2 vertical directions to make your shaving more "breathable"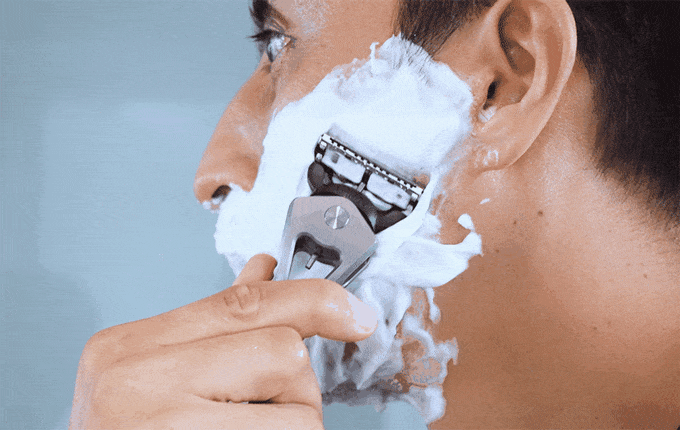 Perfect balance between a comfortable and close shave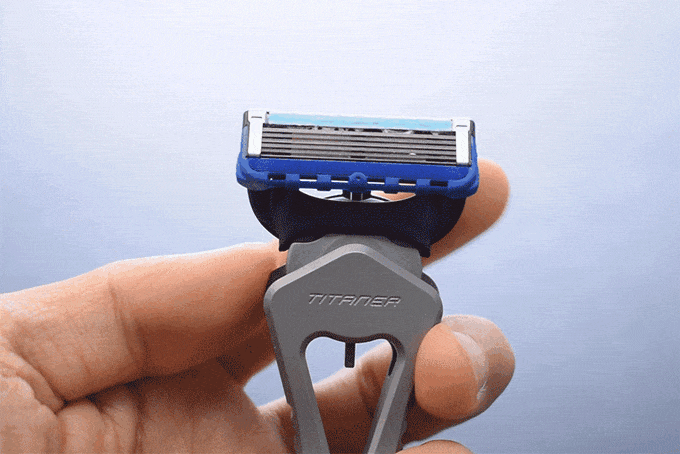 All of our items are made of high quality Titanium. We make Titanium tools with the vision to bring durable sustainable products which will hopefully eliminate the need for plastics in society. Titanium is one of the greatest metals in the world. It is recyclable. It will not degrade or deteriorate over time in contrast to stainless steel and plastics, It's a stable metal material which does not chemically react with other materials or liquids. A Razor is a tool of men used on a daily basis throughout their life. We know this will be the last Razor you will ever have to buy.
Triangle Razor Stand
Make each production process flawless to meet your expectation
easy to clean
This Razor is waterproof and will never ever rust. Just rinse after using.