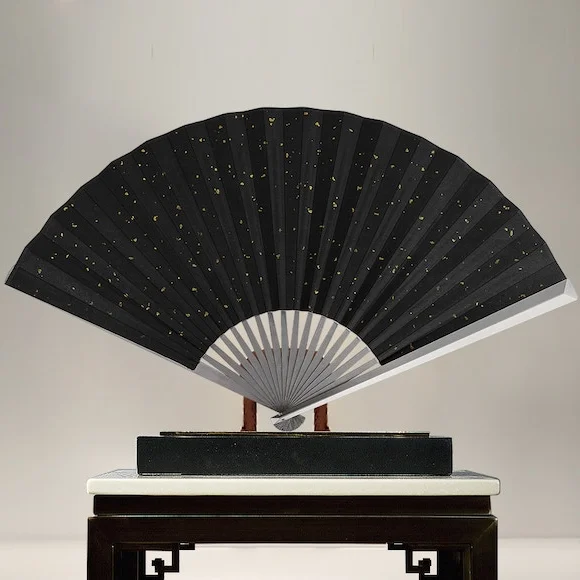 Our creation seamlessly blends the elegance of titanium with the grace of nature.
The Infinity Titanium Folding Fan combines our signature unique design with the utmost quality materials, resulting in a truly remarkable product. We've poured our passion into crafting a fan that is not only visually stunning but also delivers exceptional performance. Experience the elegance and excellence of the Infinity Titanium Folding Fan.
Nature provides a profound connection that allows us to discover our inner strength and experience a harmonious blend of peace and empowerment.
The design of the folding fan embodies a graceful simplicity, reminiscent of the unhindered flow of cascading water. Its straight lines and gentle gradients exude an aura of quiet luxury, akin to the effortless elegance found in high-end fashion. The fan's aesthetic is understated, offering a sense of tranquility, comfort, and leisure.
We aimed to create a design that evokes a sense of both strength and tranquility. Our goal was to create something that facilitates a connection with nature regardless of your surroundings.
Minimalism Design
Wisdom in mold, elegance in hold. Every line and angle in the design serves a purpose, creating a sleek yet smooth look.
A Sense of Unity with Screw-less Design
It's completely free from any visible screws. Unfold the fan and the captivating winds of creativity and extraordinary craftsmanship will spray into your face immediately.
We've designed it with hidden screws and bolts, giving it a sleek and compact look. This unique design took us over three months of testing, modifying, and repeating until we achieved the perfect balance. The final product is truly one of a kind, and there is no other folding fan on the market with such a unique and innovative structure.
Why do we made it Screw-less?
1. No visible screws ensure a seamless surface for a comfortable grip, meaning no uncomfortable pressure on your palm while using the fan.
2. With no screws, the fan can easily be taken out of your bag without getting caught on wires or other items.
3. With no screws, you won't have to worry about the screws getting loose or lost over time.
Our designers and engineers bring beauty and emotion to our creations, adding a human touch to the precision of machinery.
The Infinity folding fan is meticulously crafted using CNC machining, inch by inch, from the fan cover bones to the slopes on the small fan bones. The natural texture resulting from the machining process is a testament to the countless steps taken to create this masterpiece. The slopes not only provide a satisfying tactile experience but also contribute to the overall weight reduction and stunning metallic luster that changes with the light.
It's a machine-crafted sculpture, blending precision and artistry.
Top-notch Touch with Lightweight Design
Titanium gets much stronger mechanical property with half of the weight than steel. And its lightweight is visually evident, achieved through cut-off slopes that reduce the weight by approximately 40% compared to the original titanium sheet.
Extraordinary Elasticy
Instead of the flat fan bones, our Infinity folding fan is with stepped fan bones. The steps on the titanium fan bones are CNC machined to increase elasticity. This feature provides a stronger airflow, making it perfect for hot summer days.
Lighter Weight & Better Elasticity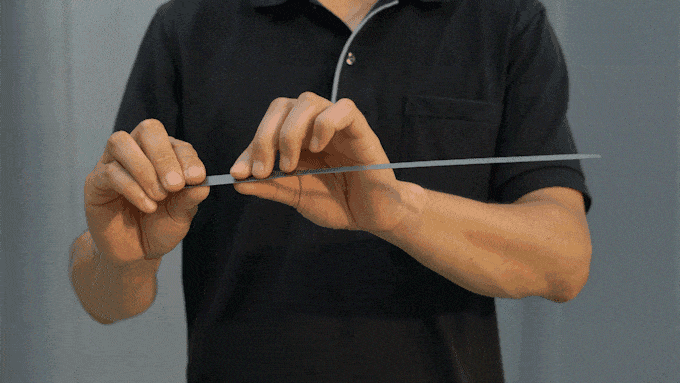 Horizontally
Milled Pendant Hole
The horizontally milled pendant hole, thoughtfully chamfered, ensures that your pendant rope remains unblemished even after prolonged use. Experience ultimate comfort as your hand glides effortlessly across the fan's surface, free from any scratchy or uncomfortable sensations.
Carry just a single folding fan with you, and unlock a realm of possibilities that surpasses the realm of ordinary EDC gear. This exceptional accessory transcends its practicality, transforming into a captivating companion that elevates your experiences to new heights.
The fan can be used in various scenarios, such as:
From the literal meaning, it keeps you cool, especially when you are sweating a lot in hot summer days.
Great for Kung Fun Form training and martial training.
Keep it in your bag or car as a self defense tool for emergency.
Use it as a decorative piece for your home or office.
It really brings your outfit to the next level.
A great gift idea to whom you care a lot and think that she/he deserves the best gift.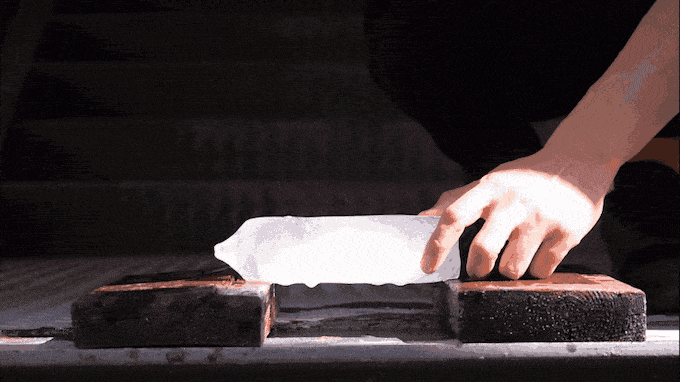 Not only is it a stylish accessory for any rave or party, but it's also a practical tool to have in a variety of situations. Whether you're alone with your thoughts or in a crowded room, a folding fan can come in handy.
You may not be supervised if people coming now and then ask about you superb Titanium folding fan. It makes you feel cool and look cool, too.
Specifications: