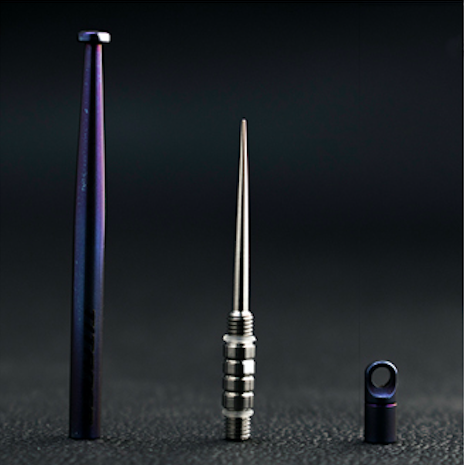 Titaner titanium keychain hack - An ideal everyday carry gear to keep your teeth and ear clean anywhere and anytime.
PickPlus is the 6th generation toothpick - with the optimum size and function.
Integrated Design - Two-ended screw fixing design, 3 different combination way, can be used as pocket toothpick & ear pick & fruit pick & EDC tool for emergency.
Ultra-light and Portable - Weighing only 3.9g, it's lighter than a key!
No matter if you are travelling, camping, hiking, climbing and participating any other outdoor activities. It's so convenient to carry and use, making it also a great and special gift.

Attributes:
Material: Grade 5 titanium
Folding length: 67.5mm
Case length: 50mm
Pick length: 39.5mm
Weight: 3.9g (0.14oz)