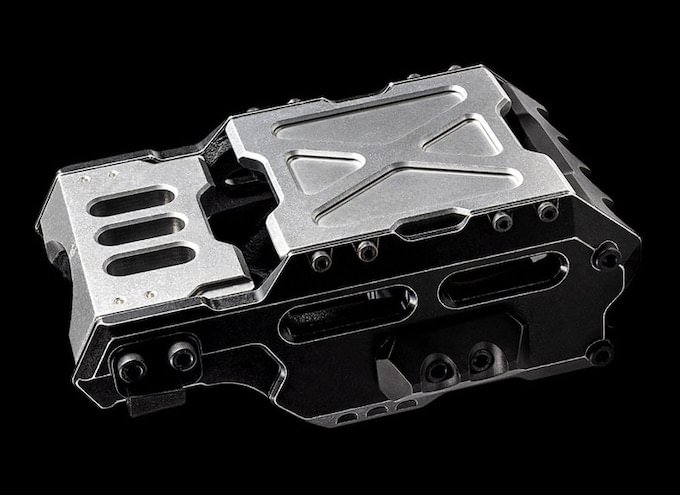 Hi, everyone! Sit still and get yourself prepared for a ground-breaking design.
We are thrilled to introduce this Ultimate Aluminum Glove!
It's a tough glove made from aerospace aluminum and more great metal alloy. It provides good protection to your hand and wrist.
Tactical Design
The most basic difference between human and animal is that human knows to use tools to get the job done.
A great tool is something we can use, but also make us feel as handy as our own hands. That's how we think of these aluminum gloves. It's like armor for your hand.
The glove itself is with the power of deterrence. Just showing it is enough.
A tank, designed for your hand.
Full aerospace aluminum shell, made by precision CNC machining. It's the armor for your hand, making you feel confident from the inside out.
My glove's name is HARD.
The front part is made of Chromium-molybdenum vanadium steel (HRC60-62)
The name is not too long for an alloy with high stability, high bending strength, abrasive resistance, and hardness.
If you don't have an idea of how hard is the HRC 60~62, it is as hard as M390 steel.
Robust Construction
100% CNC machined shell
Material for the shell:
Aerospace aluminum
It's with low density and high strength. This grade of aluminum is relatively lightweight compared to steel, but it's also with great metallic luster and hand feeling.
Material for the attacking point:
Chromium-molybdenum vanadium steel (HRC60-62)
Handle material:
POM material
Super durable and comfortable for holding
Lining material:
High density resilience foam
No need to worry about your hand and wrist.
The high density foam will give you all-round protection.
A great tool for weight training and boxing training.
Specifications
Now you have seen all details for the glove, back it if you like it!!!
The estimated shipping time would be around October.