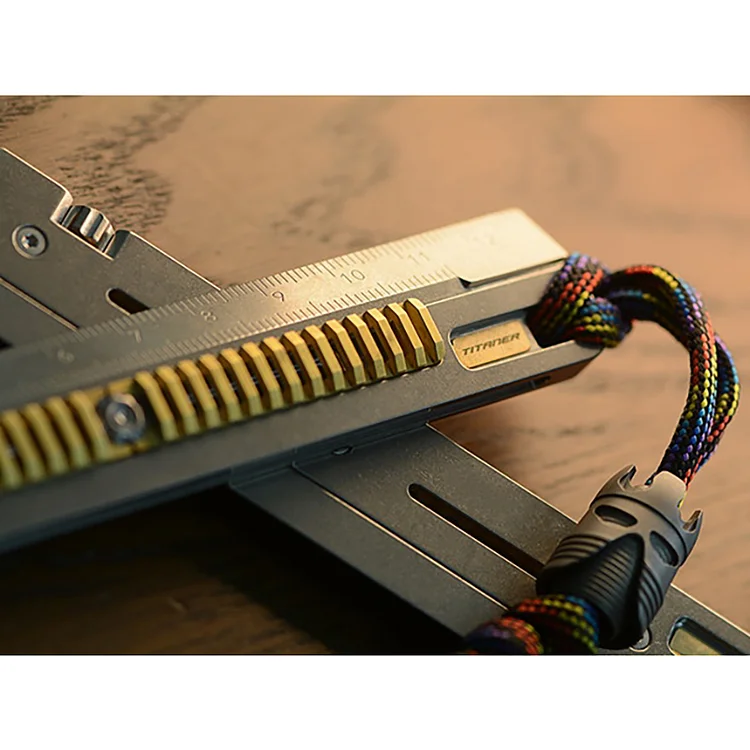 Meet the new titanium ruler!

No matter what kind of ruler you are using now, the moment you see this unique EDC ruler, you'll feel the current model is not attractive anymore.
It's a Multi-function creative titanium ruler with a vernier caliper structure.
Evolution
Initial design ---- Testing ---- Iterative design ---- Final Version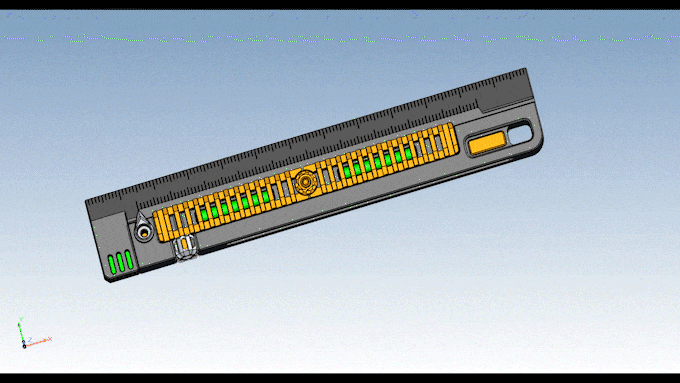 This titanium ruler is an original product of our brand. The very early drawing was made back in July of 2021. The project plan started in January 2022. The drawing was modified 3 times and we made hundreds of samples. Feedback from over 100 customers during the internal test, helped us determine the final version.
The whole unit is compact and matches perfectly with each other, but the testing procedures were indeed long and tedious. If you take each part out, they can be exquisite products themselves. And when they are assembled as a whole unit, boom~ an amazing chemistry reaction just happens.
Why?
If you have pens for over $200, you probably want a ruler that can match them.
And here it is.
This little thing catches our eye with just a glance. It's simple, sleek and useful.
Different from any EDC ruler, its modular design makes it easy to use and fun to play with.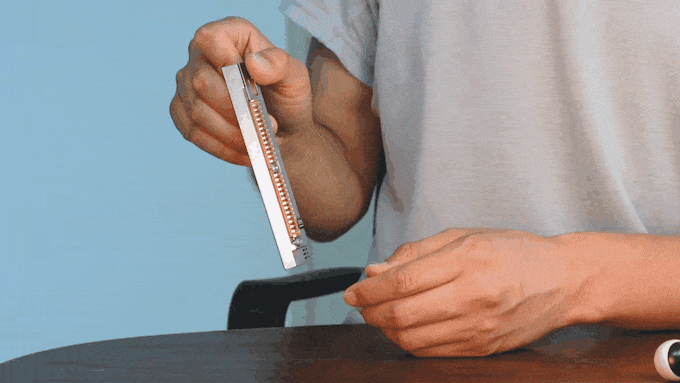 Free moving when it's unlocked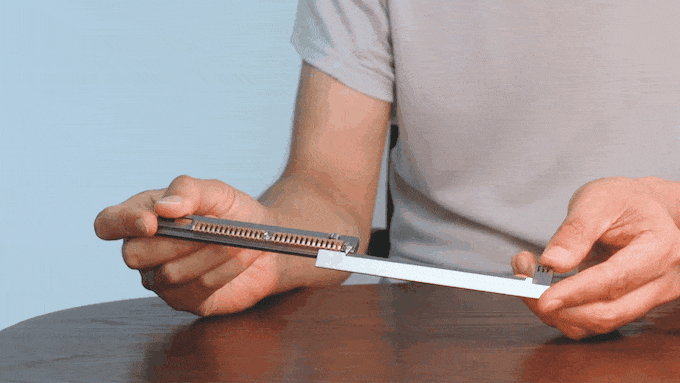 Locked & Stable
The brass part is a beautiful decoration and it makes it easy to slide the lower part.

Modular design
Each part is machined precisely and matches perfectly with each other.
The more parts there are, the harder it will be to make a perfect finished product. The difficulty is not linearizing, but geometrically. Each ruler you'll receive is the cream of the crop.
Especially convenient for measuring things with the lower ruler.
Parallel Design
2 rows of scale with high accuracy.
As long as 5 hours of stone washing makes smooth and rounded angles, just for a comfortable holding.
You only feel it when holding it in your hand.
CNC machined scale
Instead of engraving with laser, we choose to make every single line with CNC machining. The cost is spent on every inch of the ruler, but we insist on quality, very much.
Adjustable knob

& locking

Rotary knob to locate the lower part of the ruler. With deep grooves on the knob, it's super easy to tighten and loosen the knob by screwing the knob.

The smooth and quick sliding rail makes it incredibly easy to locate the length of the items being measured.

You'll never forget the measuring result. You can just lock it to the position and check whenever you want.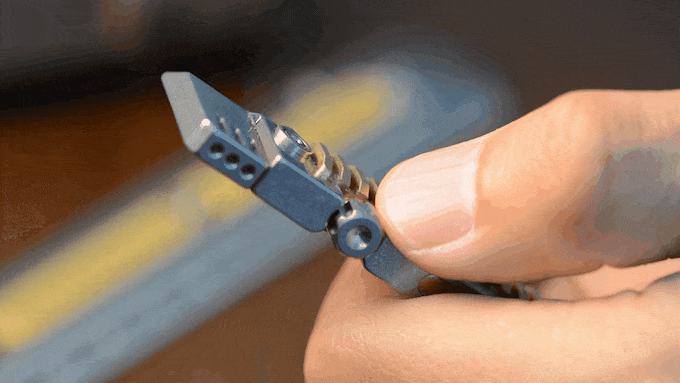 An adjustable wrench
Besides measuring common objects, it can also be used as a wrench for emergency use. The adjustable design makes it fit any size of hex nut.
Adjust, lock, and screw it.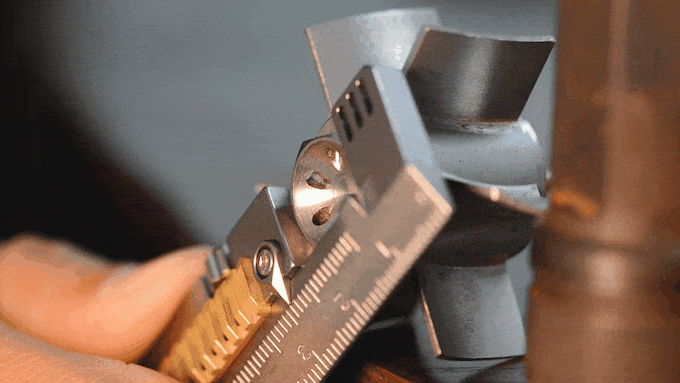 Feel free to mix dazzling bright colors and styles at ease
It's an eye-catching tool for your pocket, too. You can add whatever pendant or beads for the lanyard hole.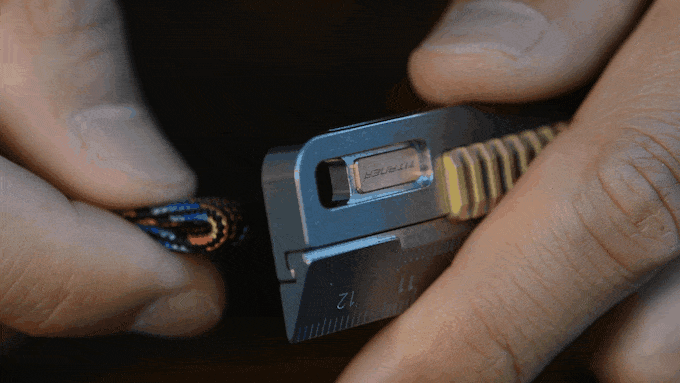 This ruler is doomed to be something not everyone can own one, so let's go further and make more differences.
Free Custom Engraving!!!
Free custom engraving for Super Early Bird and Early Bird backers.
Only text, numbers, and numbers will be available.
Engraving example, you can name the font style and text content as you want
Free rein for DIY
There are 3 tritium slots reserved for users who want to add tritium tubes. We meant to make the tritium tubes an add-on option for backers to choose from, but sadly, we couldn't find the supplier of sources for the 1.5*6mm tritium tube in Asian market.
You can add your own tritium tube or glow-in-the-dark tubes for decoration if you want.
Making machining an art.
The only place where you can get this awesome ruler.