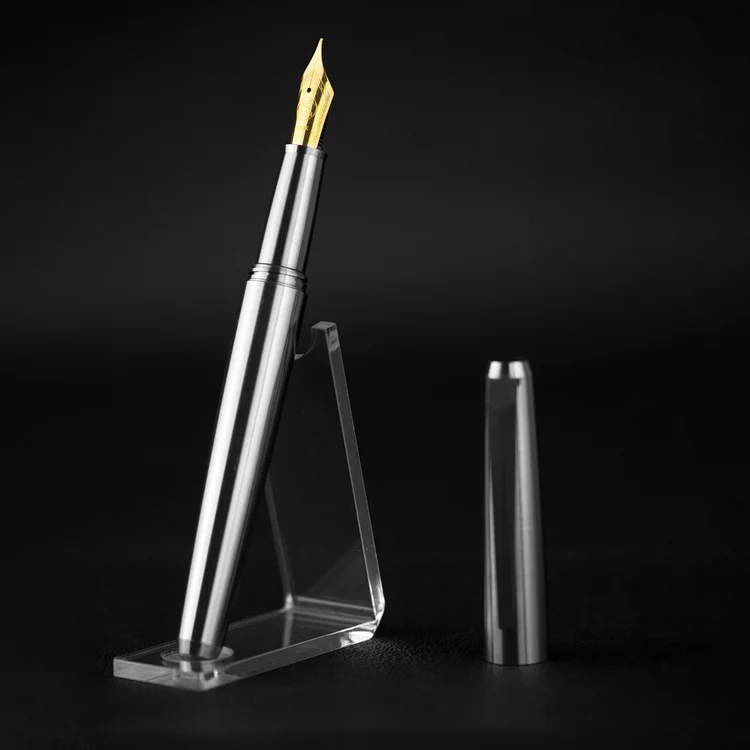 Material: GR5 Titanium, Teflon inside cap, Tungsten carbide tip; Width: 13mm; Length:143mm; Weight:45.2g.
The Titanium Razor Fountain Pen comes as standard with a refillable piston ink converter which boasts an easy to use twist top that suction loads ink. For those that prefer disposable cartridges, the barrel stores two with ease.
TITANER use high grade titanium to ensure that the product meets the high standards our consumers expect. Lightweight and strong. Highly durable with corrosion resistance. This pen is built to last.
Every single pen is thoroughly inspected and quality checked to ensure we deliver the finest quality CNC machined workmanship.
Finally one of our signature adds - the tugnsten glass breaking tip. We pride ourselves in making our gear tactical.