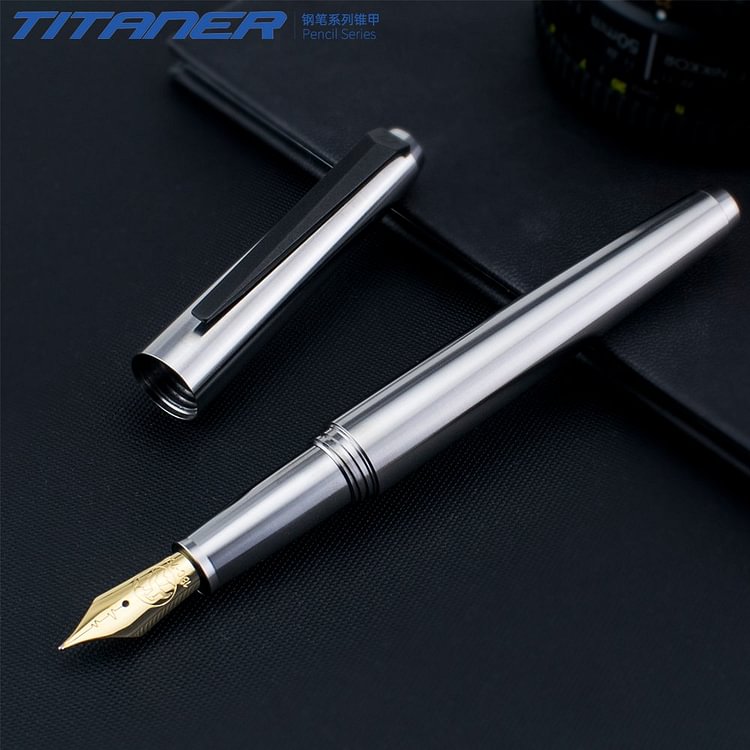 With a wealth of experience in making high quality titanium pens, from the original Titan Pen to the more recent Bolt pen launched with your help through Kickstarter - we are proud to introduce our latest addition - The Razor Pen. Many of you have previously asked us to create a unique fountain pen.
Dating as far back as 1827, the fountain pen has a rich history, we want to do our part to re-invigorate this unmistakable writing experience. Our aim was to innovate to bring a quintessential, minimalist design with a rich feel to compliment this classic writing style. We did our research. We looked at some of the all time gems from the Faber-Castell Ambition to the Pilot V Pen to understand what made these pens - great. We hope we have done the legacy of fountain pens justice - we will let you be the judge of that.
Peter Bock is one of the most respected nib manufacturers in the world. We absolutely want this pen to deliver every single day, enabled by the BOCK 250 Nib, F point. This will not disappoint.
The Titanium Razor Fountain Pen comes as standard with a refillable piston ink converter which boasts an easy to use twist top that suction loads ink. For those that prefer disposable cartridges, the barrel stores two with ease.
Finally one of our signature adds - the tugnsten glass breaking tip. We pride ourselves in making our gear tactical.
Each pen is unique. On the underside of every clip you will find your own unique serial number engraved. Check for yourself when you get yours!
Titaner use high grade titanium to ensure that the product meets the high standards our consumers expect. Lightweight and strong. Highly durable with corrosion resistance. This pen is built to last.
Every single pen is thoroughly inspected and quality checked to ensure we deliver the finest quality CNC machined workmanship.
Attributes:
Material - Solid GR5 Titanium, Teflon inside cap, Tungsten carbide tip
Width - 13mm
Length - 143mm
Weight - 45.2g