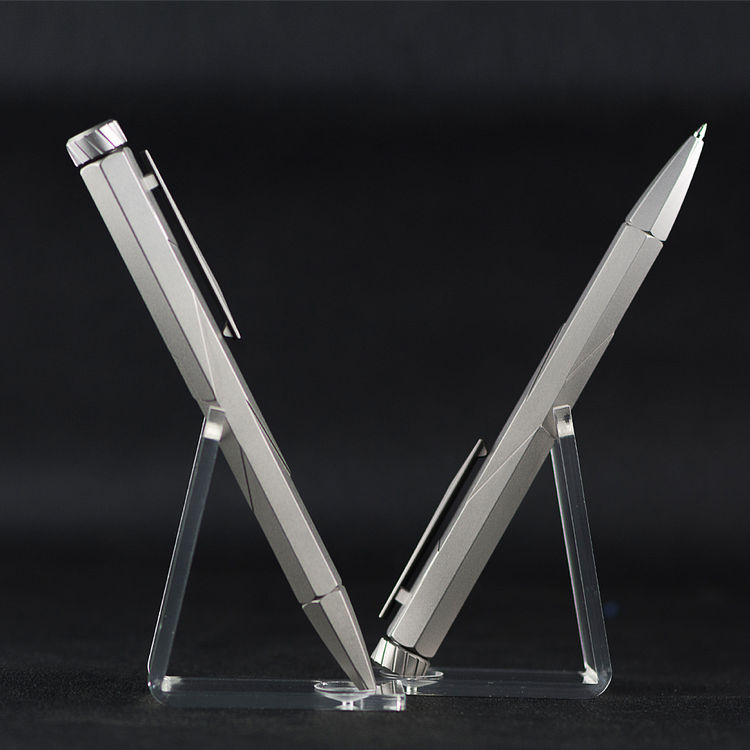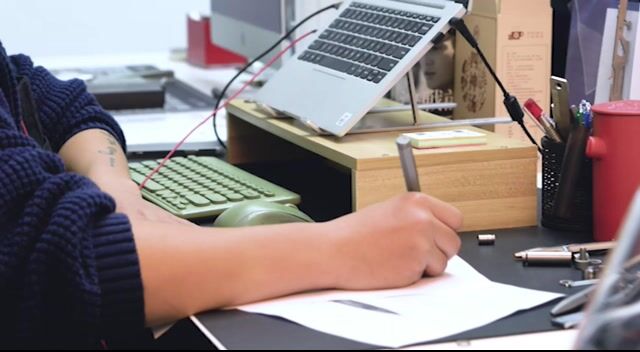 An HD picture of it may save you 60% of the time from reading the following descriptions. The price will save you another 20% time to decide whether you want it.
If you get attracted by the appearance, please check the content and pictures below for more details.
What's so special about it?
It's our new attempt to make an irregular pen with CNC machining.
Unlike any other cylindrical metal pens made by CNC machining, the Iceberg Pen has gradient hexagonal prisms from the tip to the end.
With the progress in CNC machining levels, making pens with round bars has become standard for CNC machining manufacturers. The cylindrical design seemed just plain, so we decided to make something exotic.
It is not hard to understand that the shorter the barrel is, the easier it is to lathe the bar. And the pen barrel of the Iceberg pen is formed in one piece. The grip doesn't connect with the body by a thread but in one piece.
The cut on the pen grip is just for decoration, it's a one unit with the pen body.
On each of the six sides, there are unique lines and slopes, which will add the aesthetic and the machining difficulty at the same time.
Twist Pen Design
It's a twist pen; you can control the refill by screwing the end.
Twist clockwise, and the refill extends.
Twist anticlockwise, and the refill retracts in.
What you see now is the results of iterations.
Every small detail counts. Four months of refining and testing, just for the ideal model. These are the rejected parts that doesn't look like the imperfections at all.
What Refill Does it take?
It uses Pilot G2-5 Refill, the most budget-friendly, user-friendly and accessible Refill for users worldwide.
Please notice that the Pilot G2 refill differs from the Parker or Fisher G2 refills. You must already know that.
Super-Exclusive! Limited to 999 Units.
Each one pen will have it's unique serial number from 001 to 999.
After all the 999 units sold, they'll be all gone. Here is the only chance for you to have one at the best price.
Your Perfect EDC Pen
Specifications
Material: Gr5 Titanium Pen
Length: 140 mm/ 5.51 Inch
Max Diameter: 12.8mm/ 0.5 Inch
Total Weight: 35.56g/ 1.25oz