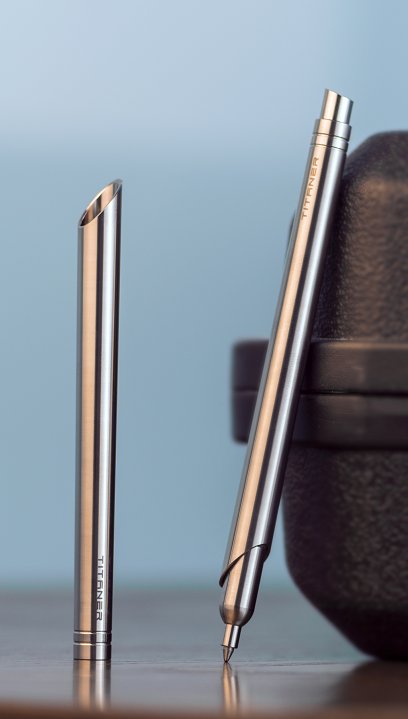 Story
Different from all the multi-function designs, CHIP is a minimalist designed pen. We worked with the concept of less is more. A writing instrument conveys our thoughts from mind to paper.
Writing and painting can help us wipe out the impurities from our mind and just focus on the present. That's where we got the idea of making CHIP, a sleek titanium pen.
Extremely Minimalistic Design
No extra bolts, screws, rings, etc, it's just the barrel connected by threads.
CHIP looks simple, but all details were carefully designed. The overall diameter of the pen decreases progressively from the grip to the end, making the whole body perfectly balanced.
Most of the metal pens have this problem, the balance towards the end, but CHIP doesn't.
Quite but Powerful
The refill inside is controlled by the rotary knob at the end of the pen.
Rotate the knob clockwise and the refill comes out. It retracts when you rotate in the negative direction.
No annoying click sound. You can operate it quietly with one hand. It stimulates the pure pleasure coming from writing and painting.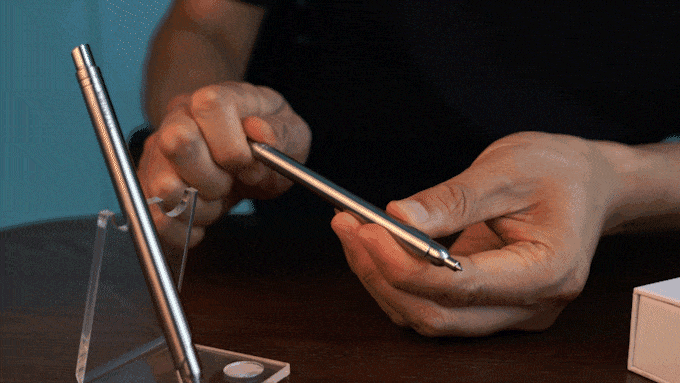 Designed for Standard G2 Ballpoint refill and any refill of the same size will work. Reliable, easy to get, and affordable.
Grade 5 titanium material + minimal design + reliable structure= Classic Design
A pen that lasts for a lifetime, or even longer.
The bars are precision-machined to exacting tolerances, so the thread stays the way it is for an as long time as possible. There is no wear and tear, cause it's titanium to titanium.
Some of you may have already known that titanium is corrosion resistant and rustproof. So even if it's lost and buried in mud, covered with chemicals, paints, etc, which is not very likely to happen but should that happens, you just clean it and change a new refill. You are all set to go, again!
Simple and Robust Construction
A plastic pen is just fine. There are many colors and styles to choose from. The price is so low that you don't need to hesitate to buy a new one when it's lost, broken, or run out of ink. But in the end, they look cheap and the extra plastic material is a burden to our earth. We think only metal construction can offer us a quality feel. The feel of weight and quality gives you the desire to use it for a longer time. The titanium body of course can live up to this expectation.
The tapered cut of the barrel gives the pen a unique and aesthetic look. The barrel can be also used as a self-defense tool. It may not happen even once, but should any emergency happens, CHIP can save a life.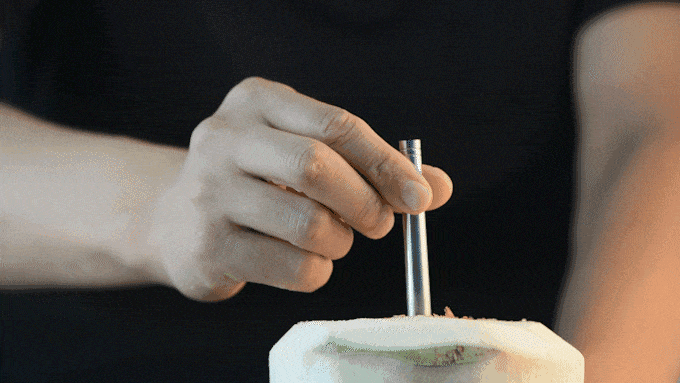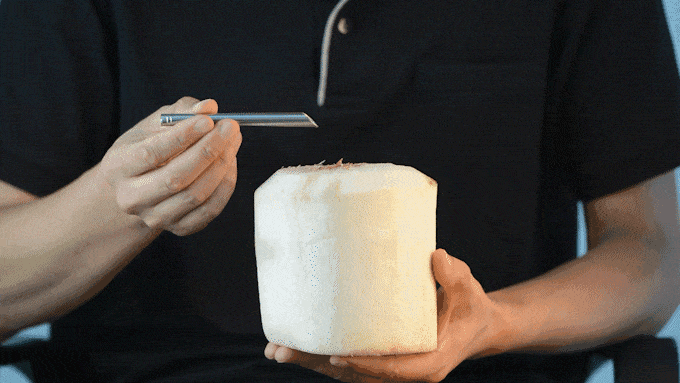 Now available on Kickstarter, back us know and get your Super Early Bird speciall offer!