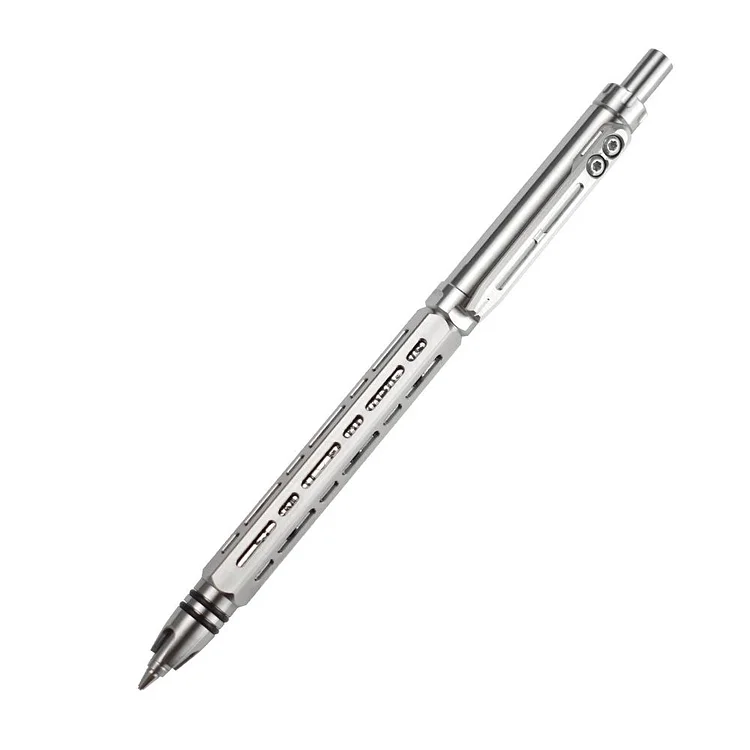 Our Titanium Mechanical Pencil- distinguished from any of your writing tools.
Grade 5 titanium and aluminium versions to be chosen from, the mechanical pencil is made by high precision CNC machining. It makes writing and drawing a genuine pleasure.
The great material and precision machining skills all underlined the taste and quality.
The inspiration came from gun barrel, which means a pencil can be as might as a weapon. The work we can do with the pencil is even more important.

Perfect gift for the refined connoisseur of spirits.
Attributes:
Material - Solid GR5 Titanium/ aluminium
Length - 142mm
Max Diameter: 9.5mm
Weight - 25.7g for titanium version, and 19g for aluminium version
Insert: SCHMIDT DSM 2007