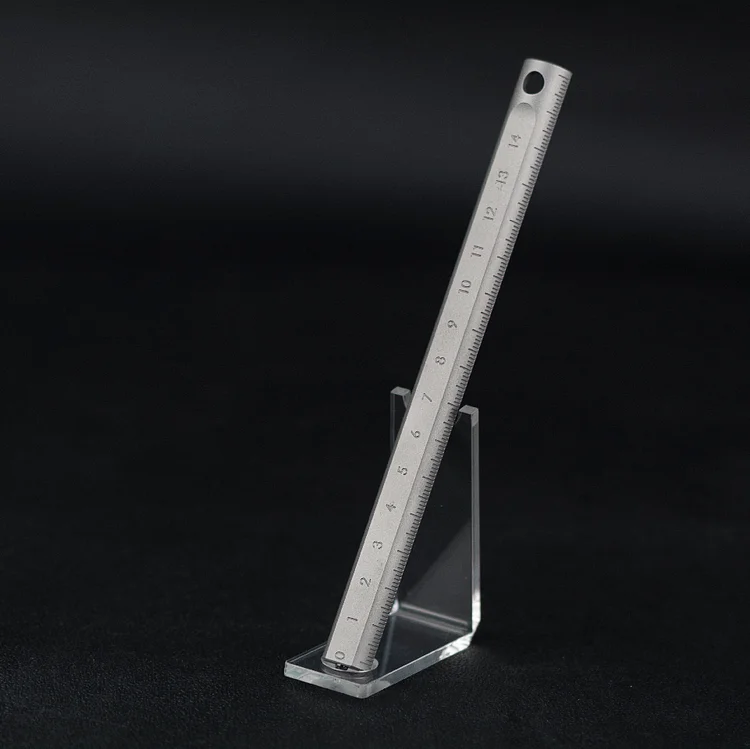 Titanium arc ruler, a one of a kind CNC machined measuring instrument. With its beadblast matte titanium finish and ceramic ball decoration. It stands out from any other ruler. It features a dual side 15cm scale, perfect for all your daily measuring needs.
Dual-sided Metric Scale
High Hardness Ceramic Design
A self-defense weapon for crisis situations, a window-breaking tool in your toolkit, and a fascinating gadget for idle moments.
Tail-end Groove Design
The tail-end groove design provides a better ergonomic grip, conforming to the natural contours of your hand.
Everyday Carry Ruler at Hand
Specifications:
Length: 165mm
Thickness: 7mm
Width: 14mm
Weight: 47.6g
Scale: 16mm
Accuracy: 1mm
Metric scale
Finish: Beadblast