Solute to the Classic
If I have seen further, it is by standing on the shoulders of giants. Just like our journey of making this Titaner 1949. Our designer got the inspiration from the ratchet screwdriver made by a Germany company Weltrecord.
The screwdriver invented by Conrad Baumann in 1949 is a classic masterpiece. It's super convenient and saves much effort when using it.
That's why we named it 1949, to pay our respect to the great design and the spirit of workmanship.
1949 is created on the basis of the Weltrecord ratchet wrench, and it's the great result of the evolution.
Why does 1949 save more energy?
Compared with the traditional wrench, we used a new torque system, which we call power-max, to maximize the
strength applied to it. It allows anybody to screw the screws any time easily.
It's also a quality fidget toy, that you can fidget with to kill time. It's smooth and satisfying and it releases your stress.
What's Power-max?
Power-max refers to the integrated solution we came up with to maximize the power and reduce the overall weight at the same time. It's the deep optimization of the old rachet wrench made by Weltrecord, making it more practical and friendly to play with.
Different from other fancy but impractical EDC gear, 1949 can be used on so many occasions that you want to have it everywhere you go. Our engineer was inspired by a restoration video back in 2020 and we had the first version of the design based on it. But what we want is more than remaking it. It should be something that takes essence from Bauman's wrench but represents the standard of 21st-century engineering and manufacturing.
After iterative upgrading of 5 generations, we finally met the perfect driver. We call it 1949.
Why do I need one?
It's a useful tool-combo on the go. The standard 1/4" Hex hole with magnet adopts all kinds of bits, that will allow you to turn the screws of many types, flat head, Torx, Philip's, whatever you can think of.
The body is also a canister that can carry 8 bits of 1/4".
You can take the most commonly used bits with you.
The interlocking gear makes each rotation stable and satisfying.
The tiktok sound from each rotation is just a reliever. We just can't stop playing with it when testing the prototypes. It's not only a handy tool but also a decent fidget toy.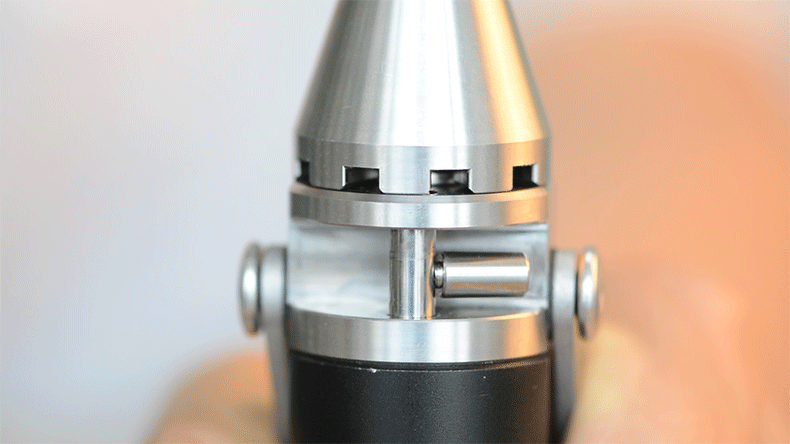 Made to Last
The whole unit weighs 249g (8.78 oz). Made from Grade 5 titanium and 1949 is a mighty one, of all your EDC gear. Full metal is not enough, we want it to be full Titanium construction. We had this thought as we were watching My Mechanics' Restoration video.
It's a pity that such a great tool, almost a piece of art got rusty and messed up because of the material it used. Normal steel and wood just can't resist to the corrosion as time goes by.
So we choose titanium, a great metal that's resistant to acid and base, rustproof. The great titanium material gives the most basic security for a gear that can be passed through generations.
Small, yet Mighty
Compared with the electric screwdriver, 1949 is relatively small, but still, it delivers whopping torque of as much as 70 Nm.
As we've mentioned at the beginning, the Power-max system made 1949 a super high torque screwdriver, so you get the pleasure of do-it-yourself and save energy while rotating with the arm.
Although you are using a hand tool, you don't feel the necessity like oh I'd better use a battery screwdriver at first, even when you are working on decking bolts.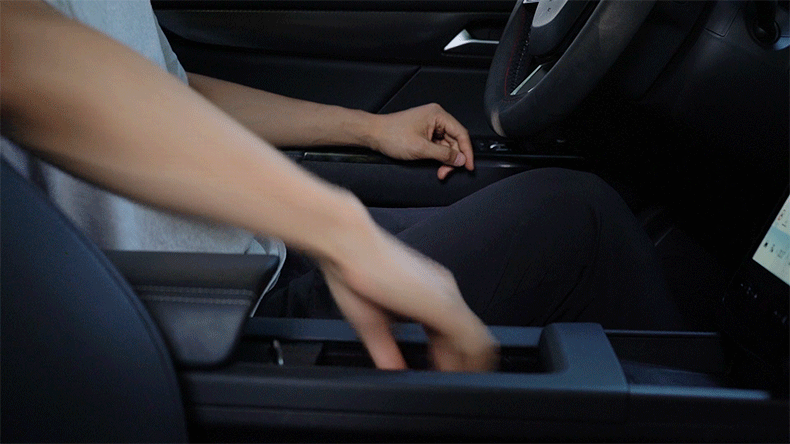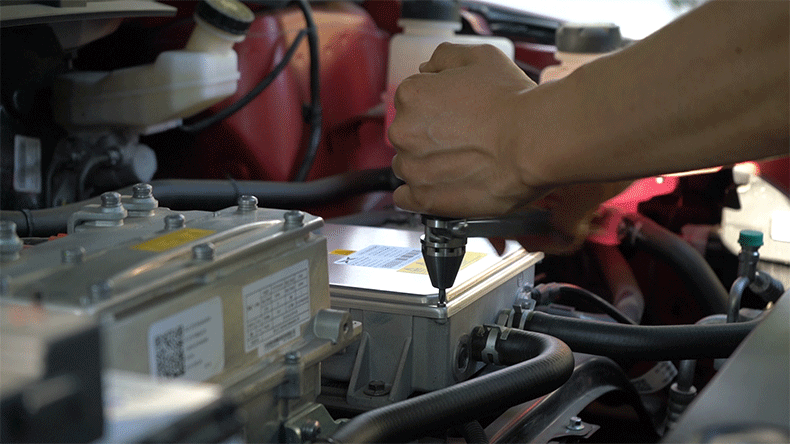 Versatile and Compact
1949 fits any standard bit of 1/4. You can carry your favorite hex bits inside the cartridge. So most of your daily needs for a screwdriver are perfectly covered. And standard adaptor will allow you to do more work.
We hope you like the design of the cartridge, too. It makes the whole unit compact and versatile at the same time. Just like your life, everything is well organized.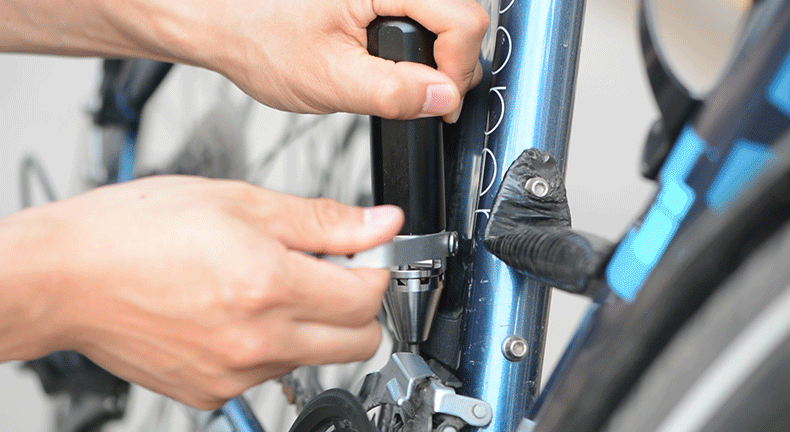 Switch the direction in just one second
1949 is designed to fix any screws in a short time as possible. So it's important to change the direction of the rotation very easily, no matter if you want to tighten the screw or disassemble it. Simply click the button and you are in the opposite direction.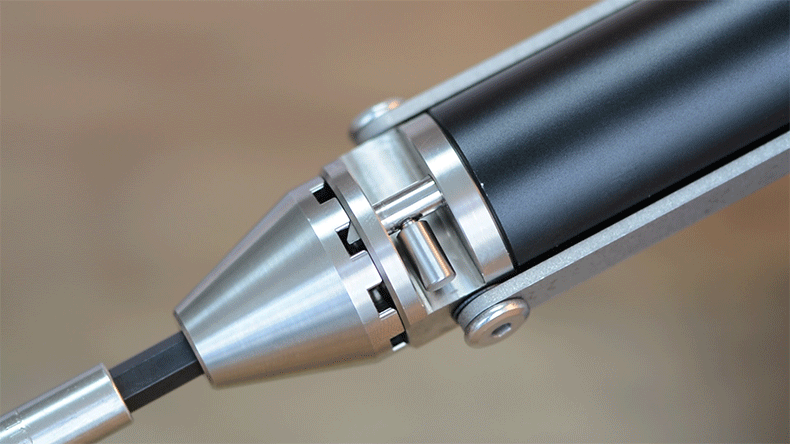 Aluminum or Titanium? Both are great.
We are now offering the AL version and TI version, so you can check your budget and make your best choice. We want more people to enjoy the pleasant time with this masterpiece!
We are TITANER, making machines art. Order now and enjoy the convenience and convenience 1949 brings to you!