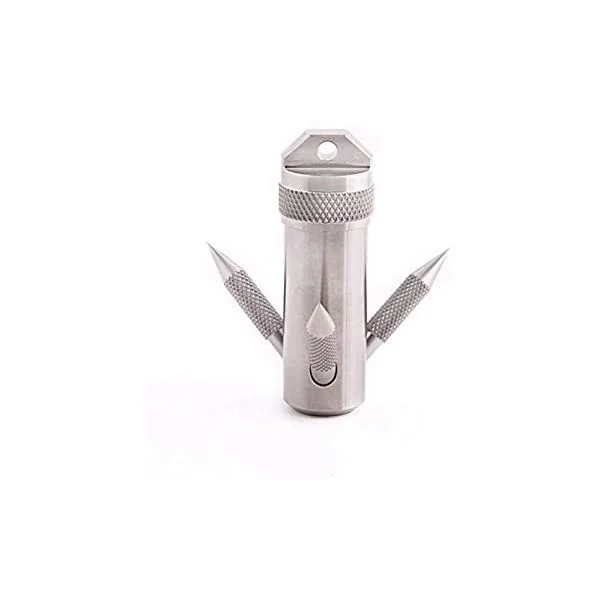 1, Material: Titanium Alloy; Height: 62mm; OD: 45mm; ID: 13.2mm; Diameter of lanyard hole: 4mm; Wall thickness: 2.25mm; Weight: 45.3g(1.6oz); Diameter of claw: 5.7mm; Length of claw: 36.7mm.
2, Waterproof storage , Compact and Lightweight and Corrosion Resistant.
3, It is a nifty item for hiking and trekking.Outdoors, when you can't reach what you want to pick up, when the water grass in the pool floats on the water, when you are in danger,it can help you quickly and easily.Throw it like darts,Pretty cool !.
4, Maximum load: 100 kg. Since the load-bearing range of this product is within 60KG, please do not do some activities with too much weight.
5, This TITANER Grappling Hook with three sharp prongs that store conveniently inside the waterproof body. The prongs screw into place to create a lightweight grappling tool that can be used for just about anything. It includes a lanyard hole to easily attach to keys, bags or lanyards. This grappling hook from Titaner has a compact design and durable titanium construction.