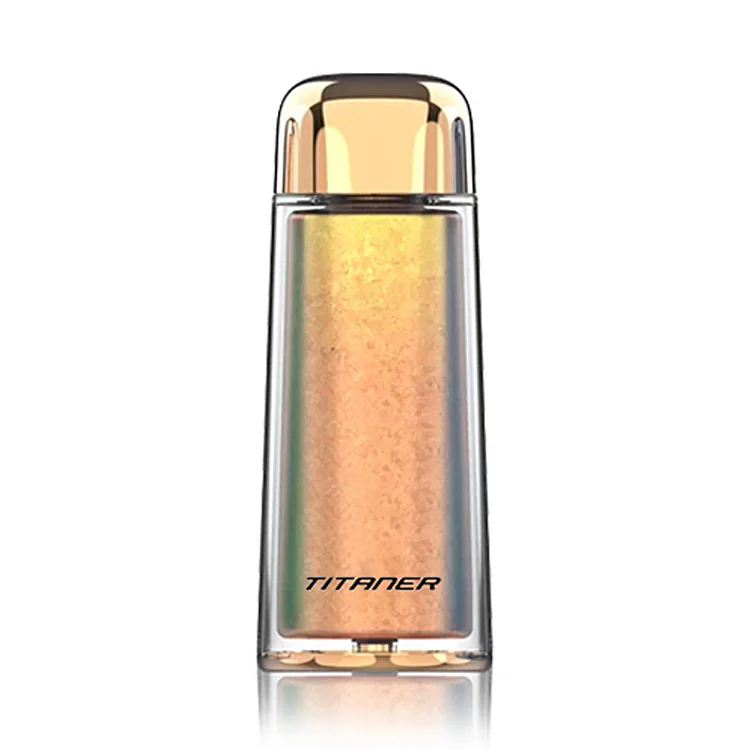 Titanium is a very great material. Ultra-light, Super Solid,Anti-Corrosion. Therefore, titanium is the perfect material to make bottle, cause we need to drink water every day. A good fluid container is a necessity to our life.
The reason why we made this bottle is pretty interesting. A new colleague in our office is a perfectionist. He would do a lot of research and comparison before he make a decision to purchase an item.  But he didn't find out a perfect drink bottle for himself. She want it to be made of good material, has a special and stoning appearance, compact, if possible, could also show the temperature of the water if she want to know, cause she got scald once as she forgot he pour in hot water in the bottle. Then, an idea came up to our mind, there must be a lot of people has the same wish as her, why don't we make one ourselves. 
We made a titanium vacuum bottle several years ago, It is great and loved by lots of customer. But it not that compact and the appearance is not fashionable. Therefore, the aim of this product is to break the stereotype of titanium bottle can not be fashion.
Therefore, there comes our latest product: The TITANER Bottle. It has a capacity of 220ml, we didn't make it big, as we wanted it to be a compact bottle that you can take everywhere. Therefore, the bottle is ultra-light which even lighter than an apple. 
It is suitable for all drinking fluids such as water, milk, tea, coffee, coca cola, smoothies, power shakes, etc. The titanium chassis does not impact the taste and it does not taint. 
It is strong, well-designed, and durable. NO one else in the world combined the 2 kinds of material to make a bottle like this!!
We need your help to realize our idea of making a fashionable titanium bottle and bring them to the real world.
 Made from pure titanium and food grade tritan.
Diamond cut titanium finish made in over 1000 ℃ leaving the purest titanium.
Unique bottle body gives you a comfort feeling when griping 
Holds 220ml, weights 161g. It should be the lightest bottle of the same capacity you will ever have.
Large screen smart temperature display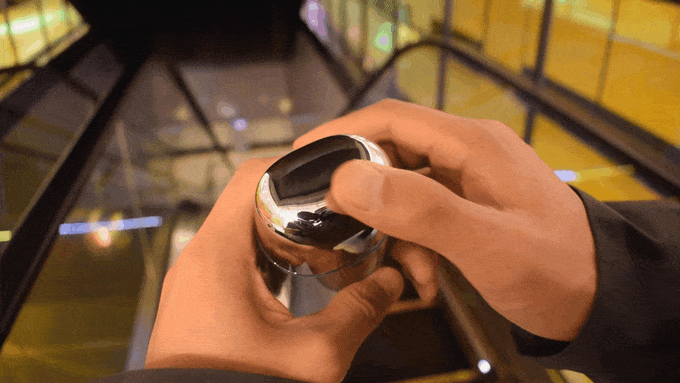 Touching the lid of the cup lightly to display the current water temperature.
Large screen smart temperature display. Easy to understand the internal temperature of the liquid by touching the LED screen. It is not necessary to pass the mouth to check the temperature and avoid burns. 
360 degree rotation does not have to worry about water leaks, and sealing is good.
 This new style bottle have a LED Intelligent Temperature Display on the top of the thermos which will last up to 80,000 touches without a battery change. That's 2+ years of usage! After that, If you still want a touch-show lid, you can contact us to purchase one more, if you don't, you can keep the original led. 
Super Light
Lighter than an apple, you can take it anytime anywhere without any burden.
Super Portable
The bottle is super light and the size is great for home, work, outdoor sport,at the gym, in your car, and even camping or hiking. 
Perfect Size for Everyday Carry 
 Modern design and high quality makes them as unique presents for festivals, holidays, birthday, Christmas,thanksgiving and business gifts to your friends and families. 
Fashion Decoration
It's not just a bottle, but also a fashion decoration.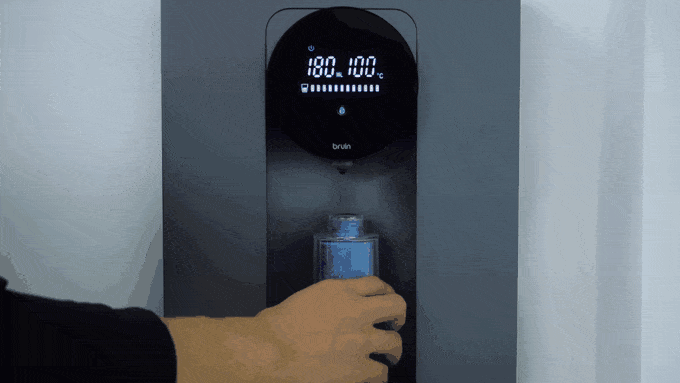 Anti-scald design
100% Leak Proof & Easy to Clean----The BPA-free material of titanium and tritan ensures no leak, no plastic smell.
Food Grade Titanium----it will never leave a metal taste or rust. Avoid the taste of the liquids to change (like tea, coffee and juice).
Titanium is an Eco-friendly material, one of the best metal in the world.  It's rustproof, resistant to corrosion or acid and base. It's a stable metal material and does not have chemical reaction with other material or liquids. As long as you clean it completely, you can recycle it all the time for totally different things.
As we all know, plastic pollution has been a big burden for the environment.
Plastics have only existed since 1907. Within over 100 years, it developed to a serious problem all over the world. From the beginning of the use of plastics to 2015, 6.3 billion tons of the substance have been produced, the production averaged 380 million tons.
We make titanium item with the vision to bring sustainable products that help cut the need for plastic in society. In our production process we also limit plastic use unless absolutely necessary. All of our products are made to last. We wish our customer could enjoy the items we made and use it as long as possible.
We wanted a bottle that is fashionable and compact to keep our drinks for a long time without changing their taste, and won't leave an odor if i want to drink different  kinds of drink in a very short time. But it hard to find a one in the market, therefore we designed one ourselves, and compared it with different kind of bottle on market!
 ADD-ONS:
Once again, allow us to introduce us again!
We are TITANER. We have been designing and producing all kinds of titanium EDC gear for over 10 years.
Our products and brand have been highly recognized by a small group of loyal customers through all these years. We design, produce by high precision CNC machining with one of the greatest material, titanium. We really want to make a difference in this field and make each of our products special, useful and long-lasting. It is our vision to make the heirloom quality products.
We may not perfect at this moment, but we are trying to improve our products and service from every aspect.  Don't hesitate to contact us if you have any question.
TITANER Team