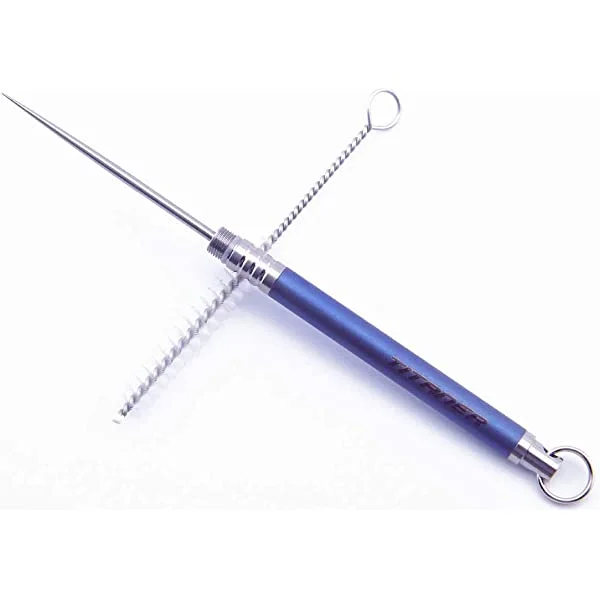 Healthy Material & Never Damage Tooth - Toothpick is made of quality titanium Alloy TC4, can resist the corrosion of secretions and keep y our toothpicks clean.and we have smoothed the sharp points and confirm it won't stimulate gums, Durable enough but not too sharp.
Exquisite Gift & Lightweight - 0.25oz weight with security ring won't add any pressure to your key ring. It is easy to carry and hang it on keychain and bag, or put in purse Includes two sets of Exquisite Retractable titanium toothpicks, you can give the other one to your lover or a friend who loves toothpicks, I'm sure they will love your present so much.
Multi-functions - Not only a reusable toothpick, but also a toothpick container holder. The bottom pointy is not like needle sharp, it won't hurt your fingers.Specially fits for carnivores and space between tooth. It works well on clean your tooth like gum and vegetables. Best gift for hiking, camping, daily life and business.
With this toothpick, you will own a perfect date without any embarrassment again. Durable & Reusable - Drop the wooden toothpicks and never face the situation that it is broken when picking teeth.And it is , smooth, shiny, anti-rust and reusable.A wonderful picking teeth tool that you can be beneficial for a lifetime.
Material: GR5 Titanium
Color:Blue/Grey
Overall length: 67.71mm
Toothpick length: 45mm
OD: 6mm
Hole diameter: 3mm
Finish: Beadblast finish