Jun 09,2022 by Titaner
Titanium Ffolding Fan - The Ultimate Foldable Fan
This fan folds into a compact size for easy storage and transport. It also has an adjustable speed control that lets you choose how fast it spins.
This fan features a lightweight aluminum frame with a durable polycarbonate shell. Its blades fold up neatly when not in use, making it ideal for travel.
We know there are lots of people who loves folding fan and eager to own a special and long-lasting one. For this reason, we want to make a design that really make the difference.
Therefore, we spent lot of time and efforts to design, test, improve, test, over and over again.
We can't really tell you guys how excited we are about the born of this fan. The first step of making a great product is to love it yourself first . And every member in our group loves it. In order to make it much more precious and special, we decide to make it a limited edition and super exclusive. So they'll be only produce one batch. If you like it, back it now as we won't be making them all the time. It's a now-or-never design.
Ultra-light, Super Solid, Exquisite Appearance, Breakthrough Design, all those features make the folding fan an absolute attraction that no one could reject.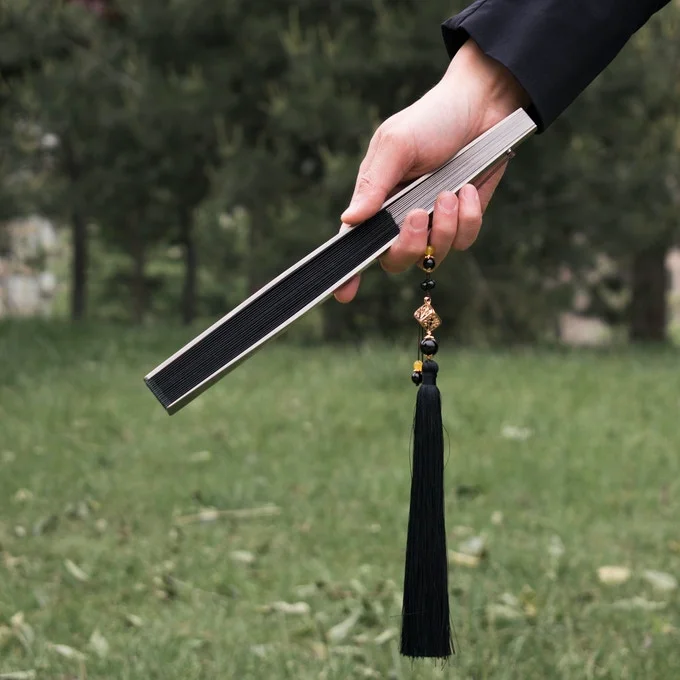 The original idea was born in 2020. In order to protect the breakthrough design idea, we applied for the product appearance patent at that time, and obtained a patent certificate. Furthermore, we invited dozens of friends to do the internal testing, and provide feedback to us to improve the product from every aspect. After collecting all the feedback, we updated the designs, and then we started the campaign on Kickstarter. Let's see what we have done to make this folding fan unique and irreplaceable.
In order to make this folding fan more handy and comfortable to hold, we have down the weight to 177g, nearly the same weight as 3 eggs. Therefore, you won't feel any burden when you fanning. And we changed the structure to transfer the fan nail from circle to triangle. It looks really stunning. Furthermore, we thin the top of the small fan bone, you will find it is really handy when you use it, you may not know why, but this is the reason. And in order to make it look extremely neat, you will find the bottom of the fan is extremely flat. Believe me, It not easy. But we nailed it!
And we did lots of design on the big fan bone, you will find it the asymmetric design when you close up the fan. It looks just like a piece of art!
Let's go with details of the design to feel how good this fan is!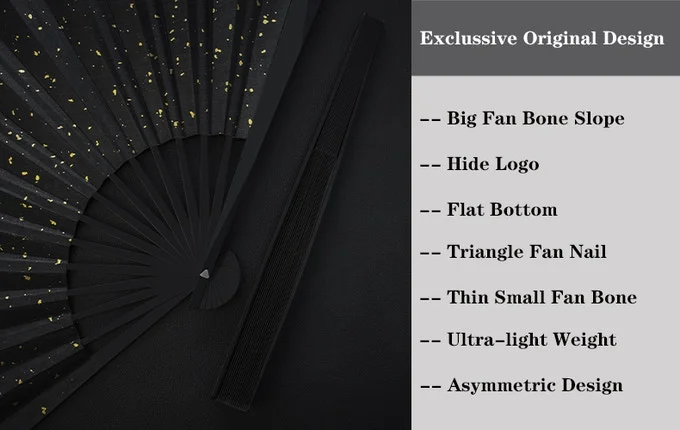 Weight: only 177g(11.8in)/209g(13.4)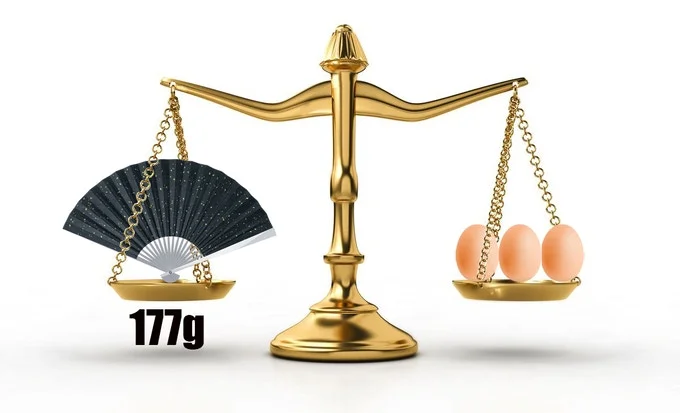 -- Big Fan Bone Slope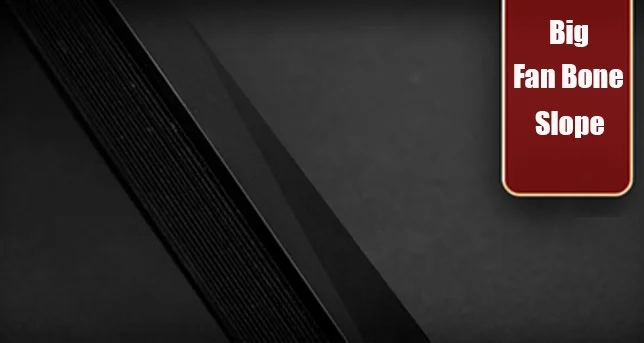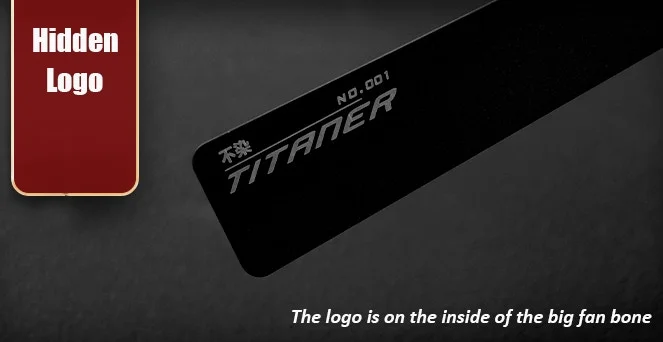 -- Flat bottom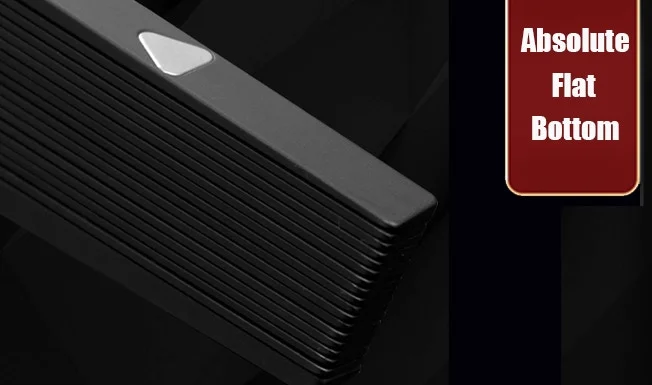 -- Triangle Fan Nail